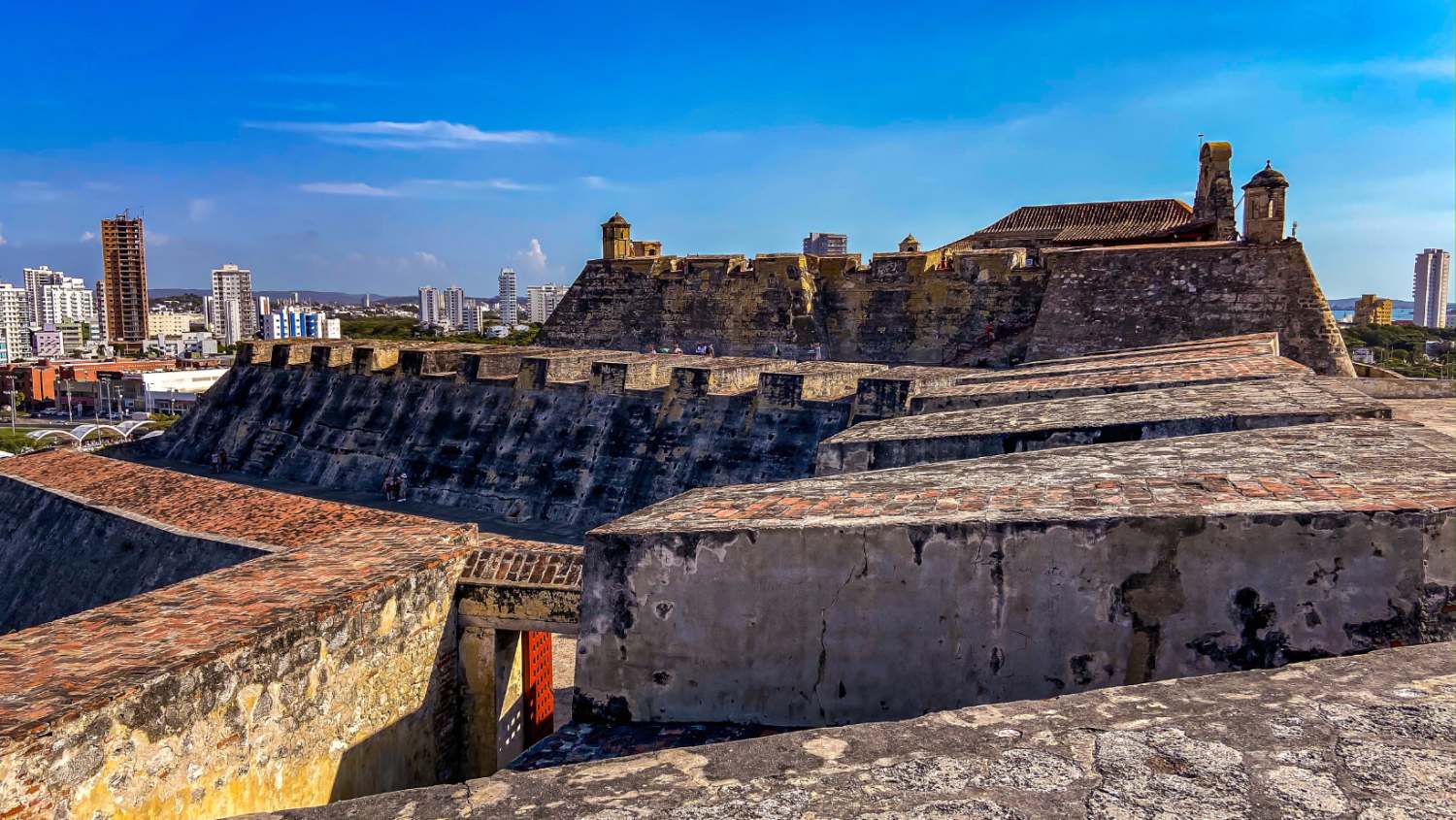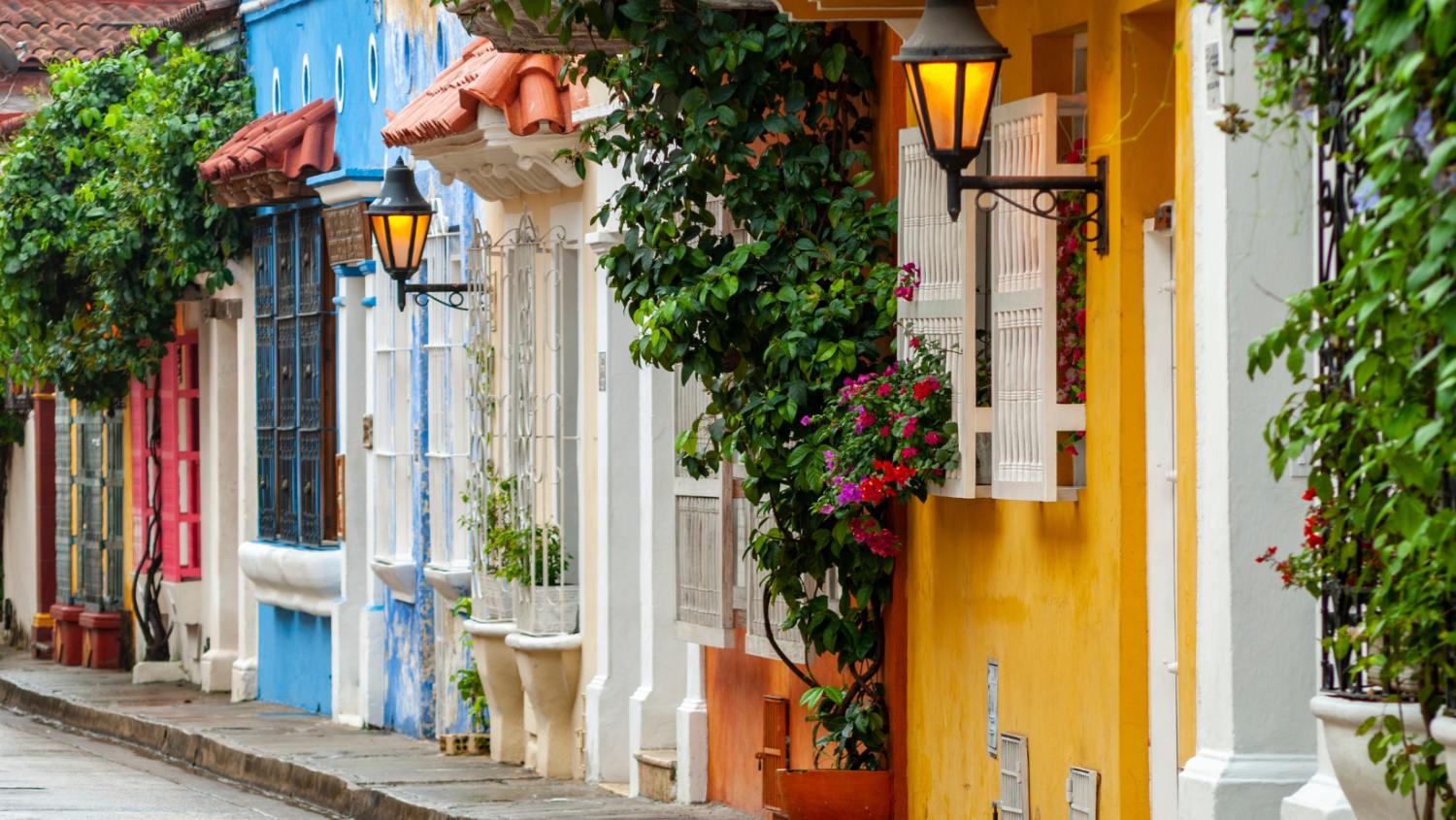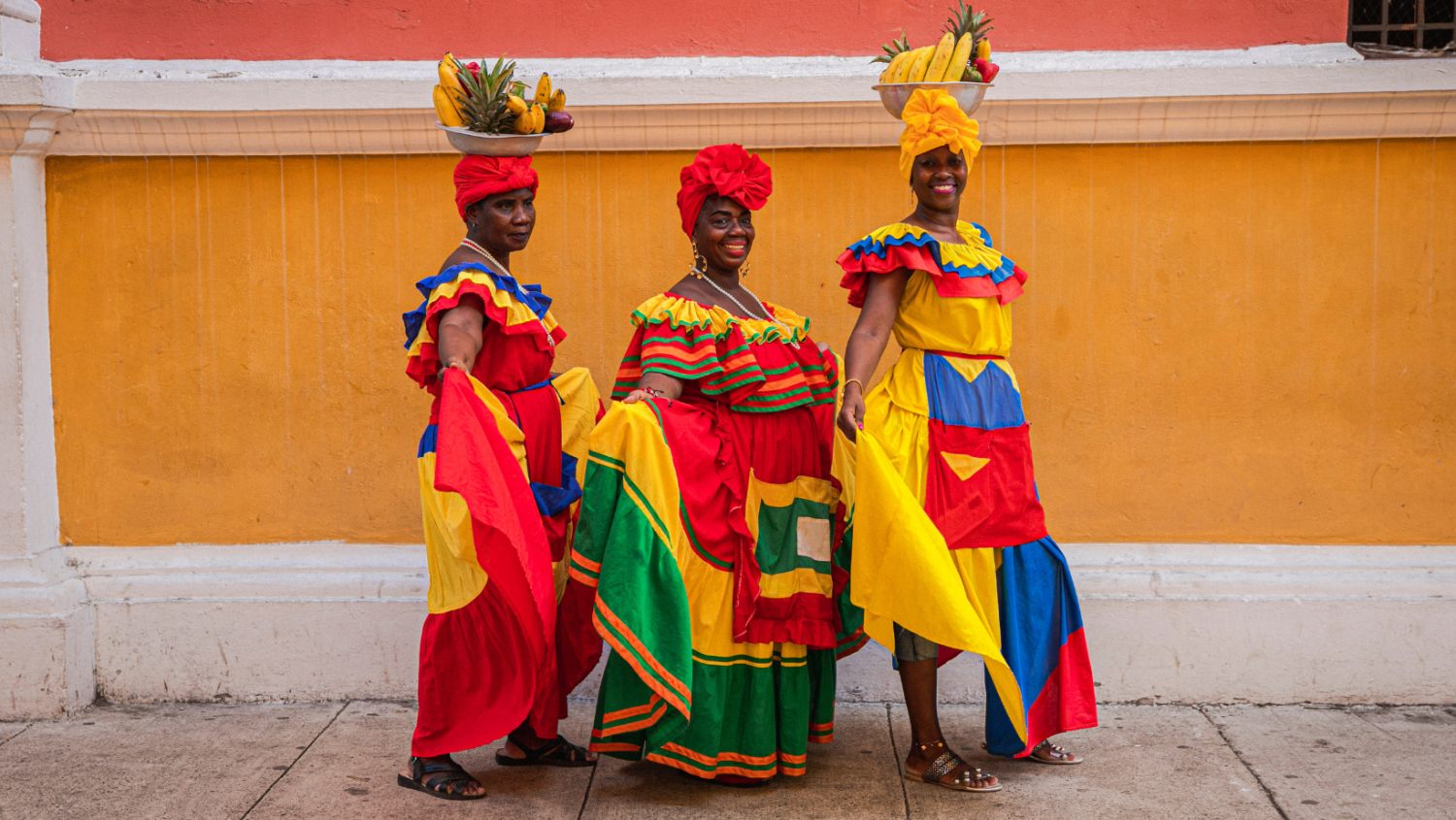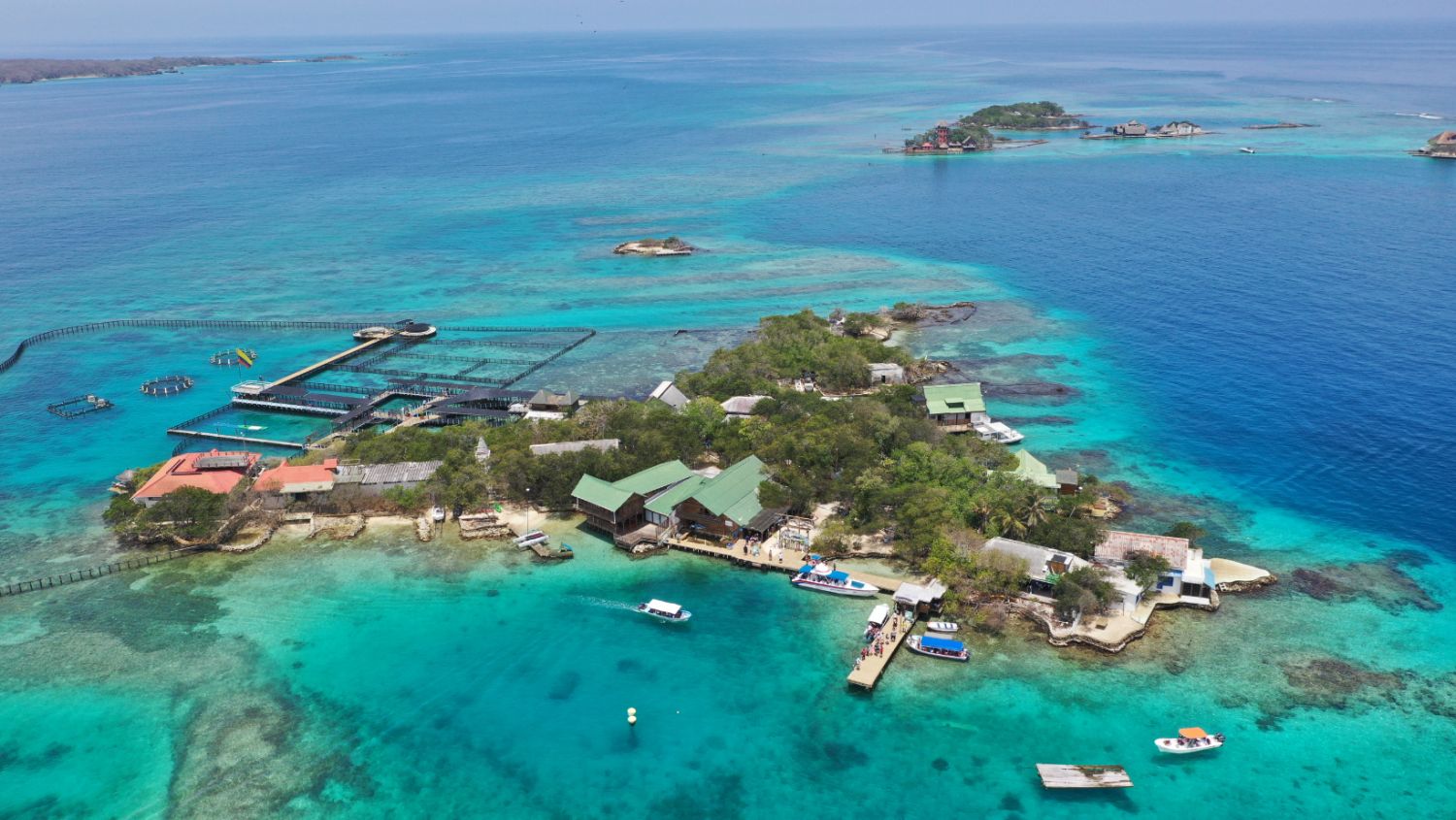 The historic centre
It is composed of its colorful streets, surrounded by imposing casonas dating back to the Colonial Era.
There are monumental, very valuable and important buildings such as the one occupied by the Bank of the Republic, the School of Fine Arts, the University of Cartagena or the Mayor's Office.
It is the ideal place to contemplate the wonderful architecture that stands despite the years in all its dimension .

The Getsemani neighbourhood
The traditional Getsemanie neighbourhood is a meeting place for art and culture lovers.
Gethsemane is a colorful and cheerful neighborhood, full of immense human warmth. It is famous for its party atmosphere and culture and that is why it has become the neighborhood of Cartagena that everyone wants to visit and which is essential to witness to get to know the essence of our town.

Fort of San Felipe
In 1657, the Fort of San Felipe was built by the Spanish. This huge fortification was erected to protect the city from English and French attacks and was included, along with the walled city, in the list of the World Heritage of Unesco.
Considered one of the seven wonders of Colombia, inside the castle you can see original canyons, a network of tunnels and appreciate some incredible views of our city and the entire Caribbean environment.

Bocagrande
Bocagrande is a luxurious area, famous for its long sandy beaches, which are sheltered by promenades with palm trees.
It has several casinos and restaurants for all tastes, such as beach bars, Colombian and Japanese restaurants, fast food chains and quiet coffee terraces.
An emblematic place to visit - enjoy a wonderful meal or get lost in its shops!


Rosario Islands
In this charming archipelago you will find idyllic environments, small pieces of paradise where you can enjoy the crystal clear, clean and blue waters of the Caribbean Sea.
An ideal place to relax or do some water sports such as diving, snorkeling, kayaking, or windsurfing.
In less than an hour's boat ride you will have reached the Rosario Islands.